Today's young conductor needs to be more versatile, knowledgeable and flexible than ever before. 
Inevitably, most conductors are faced with a very steep learning curve when they get their first professional engagements. And while much can be learned on the job, we believe that most of the things you will encounter can be taught in advance. Understanding what they are and how to approach them will make you a more effective, efficient and employable conductor. We'll give you the experience you need to stand out from the crowd. And we'll teach you skills you require to succeed as a conductor.
Each course, in collaboration with a leading arts organisation, will focus on a different aspect of conducting – whether it's recording in the studio, working with young musicians, conducting an opera gala, premiering new works, learning to cover an entire programme on one rehearsal or performing with click track. But at every course we will also be discussing and analysing the many off-podium roles that you will undertake as a multitasking 21st century conductor:
Our team of artistic partners will join us for these discussions, giving you first-hand knowledge of what it is you need to know.
Liaising with librarians, orchestra managers, promoters and soloists
Talking to agents, stage management teams, composers and directors
Planning lighting needs
Understanding sound design
Discussing camera positions
Deciding stage layouts
Editing video
Programming, presenting and promoting concerts
Building your social media
Designing and giving pre-concert talks
Application and interview preparation
Why And Other Duties? It's a line you'll often encounter on many contracts and it means different things to different organisations. We're here to help you navigate your And Other Duties.
With a career on both sides of the Atlantic attracting attention wherever she conducts, Karen Ní Bhroin is one of Ireland's leading young conductors. This season she makes her debut with London Symphony Orchestra in London, and returns to the Royal Philharmonic Orchestra, BBC National Orchestra of Wales and Manchester Camerata having made her debut with them all last season. She is Music Director for a production of Breathwork with Irish National Opera and conducts the Irish Chamber Orchestra with soprano Ailish Tynan.
Creator of And Other Duties, The Life of the Assistant Conductor, Karen is on a mission to change conducting education: to teach the things that are not usually taught and to create a forum for honest conversations and communication. As a partner with the Royal Philharmonic Orchestra, Karen is developing, conducting and presenting the orchestra's community and education programmes over the next three years.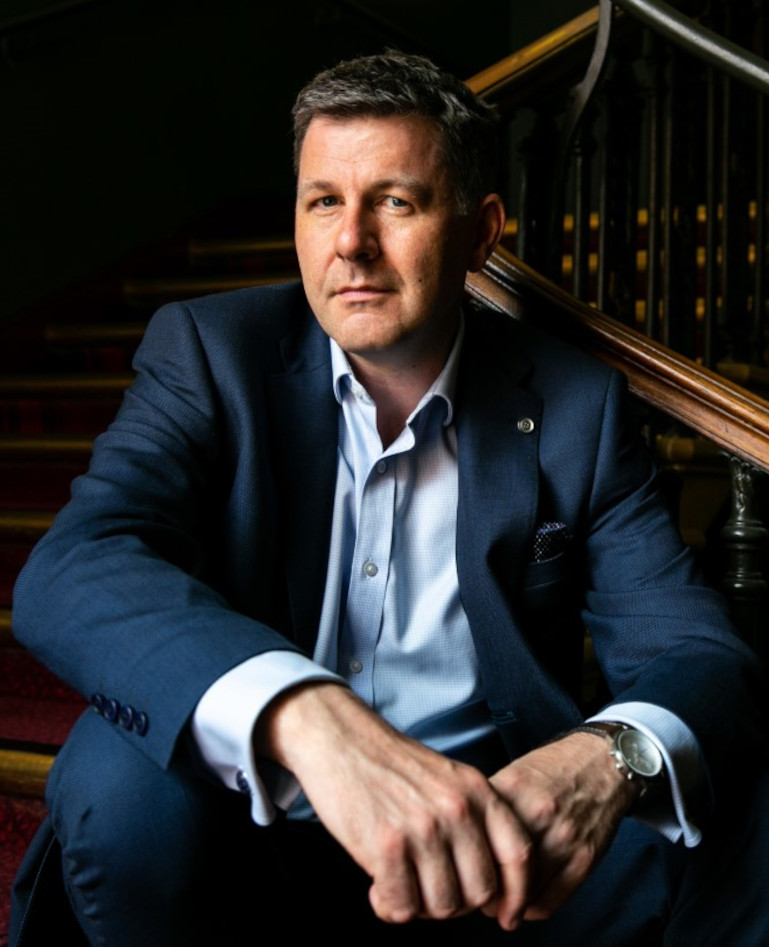 Timothy Redmond has over 25 years' experience working at the very highest international level. A regular guest conductor with the London Symphony Orchestra and with orchestras across Europe, he has held music director positions in the US and UK and has conducted opera at Covent Garden, Bregenz, the Mariinsky and the Met.
His work as an educator embraces all aspects of the profession. As Professor of Conducting at the Guildhall School, visiting tutor at the Royal Academy of Music and guest tutor internationally he has helped hundreds of young musicians develop their skills on the podium; as co-founder (with his brother Tom) of the Royal Albert Hall's My Great Orchestral Adventure™ series, he introduces thousands of children every year to their first orchestral experience; and as Principal Conductor of Know The Score® (Royal Philharmonic Orchestra), he works with global business leaders to explore the power of music in leadership.
Meet our team of experts who will offer first hand experience, knowledge and support throughout our courses.
We bring you our experience having conducted these organisations